49 years of new work in theater, made by kids, for audiences of all ages
What's happening at Andy's Summer playhouse?
Check out Production Stills From our first TEEN show: RIPE FRENZY!
Creative Team:
Written by Jennifer Barclay
Directed by Jared Mezzocchi
Assistant Director: Sofia Husainy
Set Design: Matt Deinhart
Prop Design: Heather Stockwell
Costume Design: Madi Harte
Light Design: Peter Leibold
Sound Design: Aria Sardella
Associate Projection Design: Raven Bartlett
Stage Manager: Aria Sardella
Cast of Ripe Frenzy:
Grace Keller
Jay Tinkham
Maeve Coyle
Julia Dowd
Ella Darowski
Carolyn Hornor
Anna Lydon
Jeremy Phillips
Woody Stockwell
Ben Orrego
Elsa GUerra
Veronika Duerr
Lorene Chesley
Jessica Gelter
Production Stills From our first MAINSTAGE show: GOBLIN SECRETS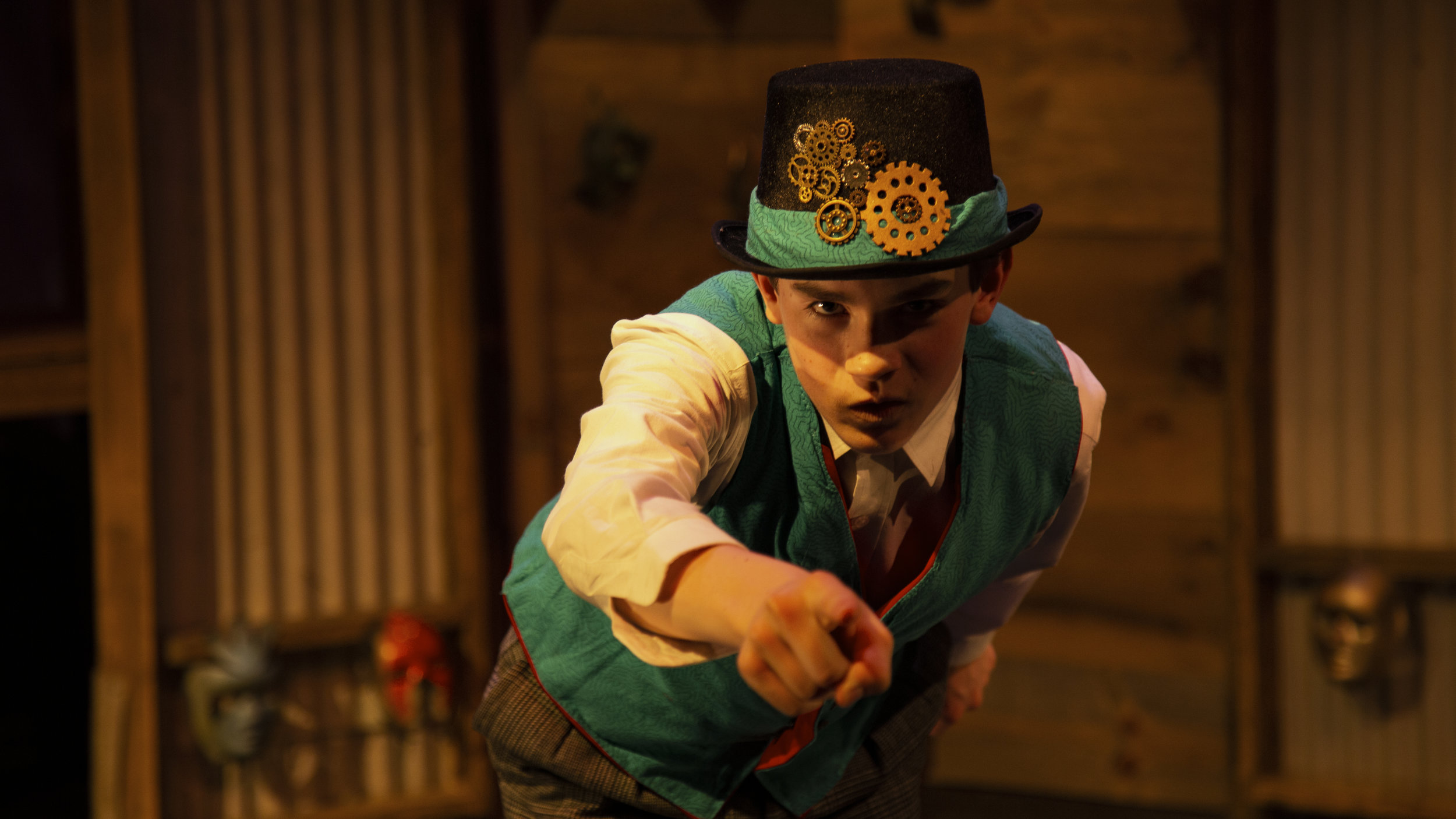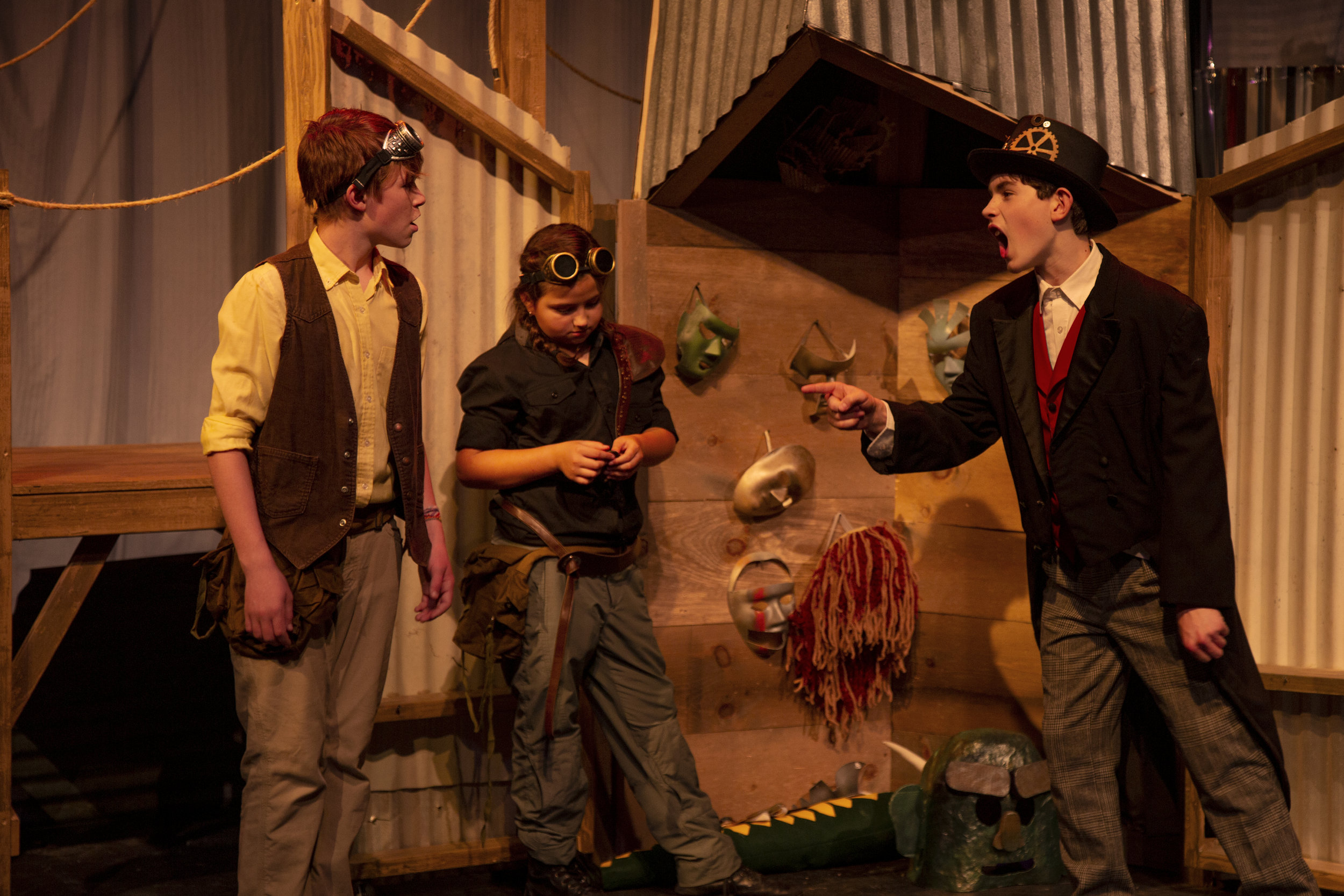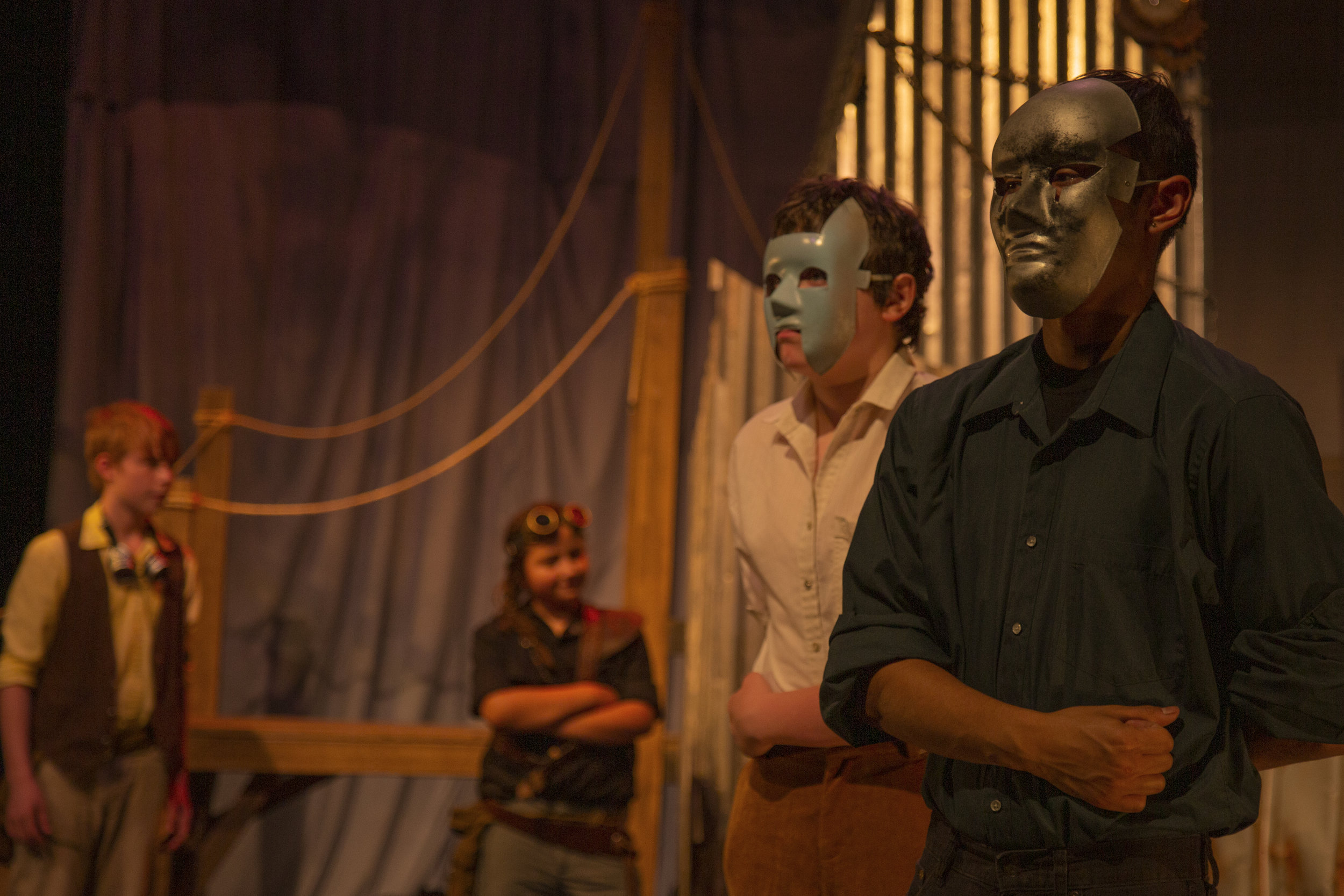 CAST OF GOBLIN SECRETS:
Samuel Cole
Hadley Hornor
Jacob Lydon
Elena Orrego
Dylan Phillips
Cali Schroeder
Maya Seaver
Kate Tanner
CREATIVE TEAM:
Adapted from the book by William Alexander
Playwright and Director: Wyckham Avery
Mask, Puppet, and Movement Director: Matt Reckeweg
Scenic and Props: Grace Guarniere
Lighting: Matt Deinhart
Costumes: Arienne Stearns
Sound: Aria Sardella
Stage Manager: Montana Schultz
$10,900 Raised for a new cooling system!
Wow! Thank you to our incredible community and donors for jumping in to help and keep us all cool, we made our goal in only 19 hours!
"These young actors participate in a constant rethinking of the script in conjunction with the playwright until, through their input, it becomes alive and dynamic. They also add their ideas to the staging of each production until it is a natural, organic whole that reflects the essence of each play. "
- Gail Hoar, local patron
ENROLLMENT IS still OPEN FOR our workshop series!
"This is a destination for anyone who wants to see the future of theatre. Literally."
Doug Moser, Theater Director and Filmmaker
~ since 1971 ~
Andy's Summer Playhouse is an innovative summer youth theater located in Southern New Hampshire. Every summer we produce original works performed by local artists ages 8 to 18 with direction and mentoring by professional artists from all over the country!
Watch our Promo Video: "WHAT MAKES ANDY'S SUMMER PLAYHOUSE SO UNIQUE?"
"Last night Bruce and I went to see The Arrival at Andy's Summer Playhouse. We were gobsmacked! We walked home feeling the blessing and magic of life in Wilton Center."
- Deanna Darby, local patron
"Once a resident of the west coast from San Diego to Portland to Seattle, I have been in New England for 11 years now. This type of conceptual theatre used to be my life's blood and I miss it. Since moving here, I have not encountered any groups who are willing to take on such an endeavor. i simply had to thank you."
- Deb Lund, Gamer and theater artist
Our programming is made possible by generous contributions from the NH State Council on the arts with funding from the National Endowment for the Arts, the Milford Rotary Club, the agnes M. Lindsay Trust, the NH Charitable Foundation and the Grimshaw-Gudewicz Charitable Foundation.
We thank them and all of the Businesses and community members who support the playhouse for their generous support!